What's new on Instagram this summer and why it matters
Summer 2020 is hardly successful for Facebook. The most discussed innovation of the social network was the new design. And he is clearly not praised. Instagram is developing much more dynamically.
Top4cmm social media promotion will help you get followers on Instagram for your account with guarantee.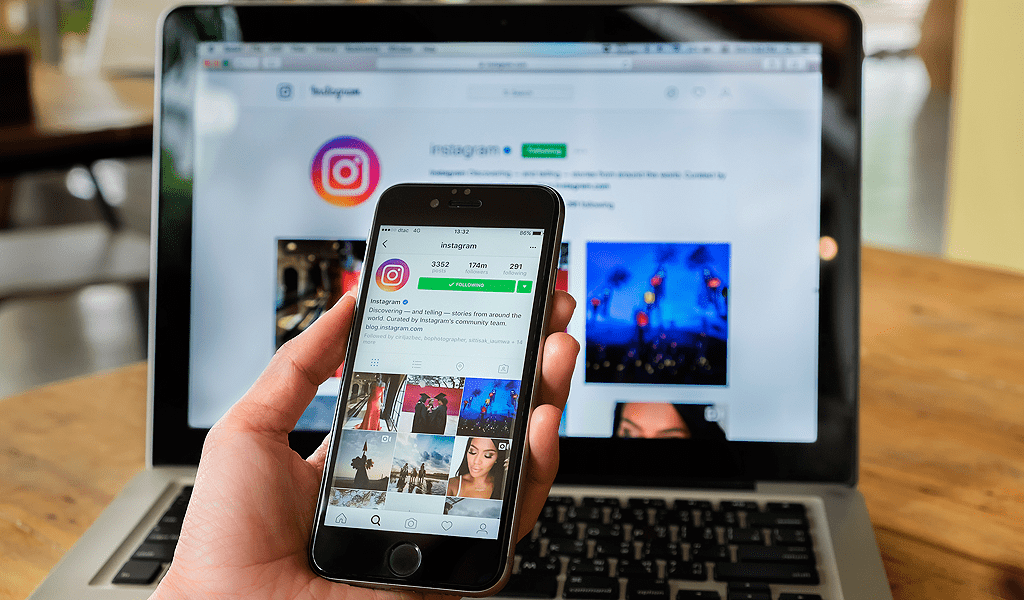 The first reason to watch him is the crazy dynamics. In Ukraine, this social network does not leave the top ten most popular programs for iOS and Android.
The second reason is development. Are there many projects with a billion audience that come up with a new identity on the fly? Instagram, despite its size, has remained flexible. For example, recently it became possible for new advertisers to launch ads without linking their account to Facebook. Knowing Mark Zuckerberg's desire to control Instagram, such a gesture is an unconditional recognition of the power of Instagram.
The social network is capitalizing on its growth — from a photo-sharing service it is becoming an e-commerce and video hosting service. Fighting on several fronts is another challenge. This became even more evident in August.
War against TikTok
TikTok's success has long been an eyesore on Facebook, Instagram's parent company. Since November 2019, the social network has been testing its answer, the 15-second video creation service Reels.
Copying and adapting the best is typical Instagram tactic. The hit Stories format was also taken away from Snapchat. But in the fight against TikTok, an unexpected ally has emerged, the US government. Since the beginning of August, the Donald Trump administration has declared a full-fledged war on the Chinese social network, forcing it to sell the American segment to an American company.
Zuckerberg himself did not hesitate to add oil to the fire. "TikTok, the fastest growing Chinese app around the world, censors references to protests. Even in the USA. Is this the internet we want? » — said the founder of Facebook at a hearing in parliament.
Reels launched in America and 50 more countries on August 5. The update is far from ordinary. For the sake of a new format, Instagram added a new profile tab, updated camera controls and made the Explore section more convenient. Again, a safe formula: it will be easier for authors to create content, and for users to find it. So what happened?
It's too early to talk about unconditional success. The Reels section is still dominated by content uploaded from TikTok, and people are having a hard time getting used to the new format. The Verge formulated the problem as follows: in TikTok you don't need to think about where to find content, while Instagram has glued several streams of content in one application. Users are getting used to it.
However, too much depends on the future of TikTok — if the US authorities execute the threats, Reels' UI flaws will quickly be forgotten.
New economy
For a long time, the hottest term has been the gig economy — making money on services like Uber or Airbnb that defied traditional industries. Quarantine has introduced a new term — hasl economy. Basically, these are small businesses and the growing popularity of subscription services like Patreon. People now rely on each other.
Instagram noticed a trend in time: since the end of July, the social network has been testing a fundraising function for personal needs. If you or your business needs money, subscribers can help. According to the company itself, more than $ 100 million was raised in this way to support victims of COVID-19 alone.
Fundraising is now moderated, and a campaign can last no more than two months. In Ukraine, the function is not yet available — but it is probably a matter of time. So, in the summer, we launched the Facebook Pay payment system, which allows us to make donations within the social network.
Collecting money is great, of course. But it is much more interesting to make money. Here, Instagram has a few new items too. Since mid-July, the social network has launched the Instagram Shop — a virtual store hidden in the Explore section. There, users can directly select and pay for goods without leaving the social network. By the end of the year, shopping will become more convenient — the tab for purchases will be placed in the Instagram navigation panel. So far, she has already appeared on Facebook.
A business in the United States can already create a single online store on two major social networks at once: Instagram and Facebook. And it's great to personalize it. In particular, there will be:
New design templates for individual items or groups of goods in stores.
Preview product collections as they are created.
Ability to automatically create stores for new sellers.
New analytics capabilities in Commerce Manager.
Connecting payment to Instagram.
With Live Shopping, companies will be able to present new products live.
In addition to stores, the social network took care of the content authors. Since May, the social network has connected direct monetization in the IGTV video section. And viewers of live broadcasts can now buy stickers — part of the funds will go to the authors of the recording. So Instagram wants to increase activity on the platform and wrestle with the same TikTok. At the end of July, he announced the launch of a $ 2 billion fund, which will be distributed among the most active users of the platform within three years.
What's next
Instagram is in a unique position. It is a global but still fast-growing social network. In terms of popularity, her position is unwavering. But in the attention economy, the number of registrations is far from the main criterion for success.
Instagram is getting more complex, but it tries to maintain the simplicity that users love so much. For example, in August, the social network launched QR codes for profiles all over the world — by scanning them with a camera, you can quickly open the desired profile. Also, Instagram has included recommendation posts in the news feed — now you will never run out of content. This is a direct reward for creators who create interesting content and have a high audience engagement rate. With the proper quality, they can become even more popular.
While scattering small innovations, Facebook is approaching a monstrous project to unite all of its messengers: Messenger, Instagram and WhatsApp. According to Zuckerberg's idea, all of them will eventually form a single environment for communication. In the first, pilot phase, Instagram will receive integration with Facebook Messenger. If the ambitious project is still overpowered, then competition in the messenger market can simply be canceled — Zuckerberg will gather half the world under one roof.
But until Napoleonic plans come true, following Instagram is interesting and important. In Ukraine, where it will overtake Facebook in the near future, the site is becoming more important for brands and advertisers.
Whoever masters the new features and formats will do well. Instagram is the premier platform for internet influencers. And cooperation with them allows you to recoup advertising costs sixfold. Therefore, the more a social network tries for business and content authors, the more marketing will change, like the entire Internet economy.